Ving Tsun training includes, besides the normal "sparring" (free fight), a typical form of contact sparring, known as "Go-Sau.
You start with one arm Chi-Sau (hard enough!) But soon will you work with two arms. A more advanced Ving Tsun Chi Sau practitioner can also do it blindfolded.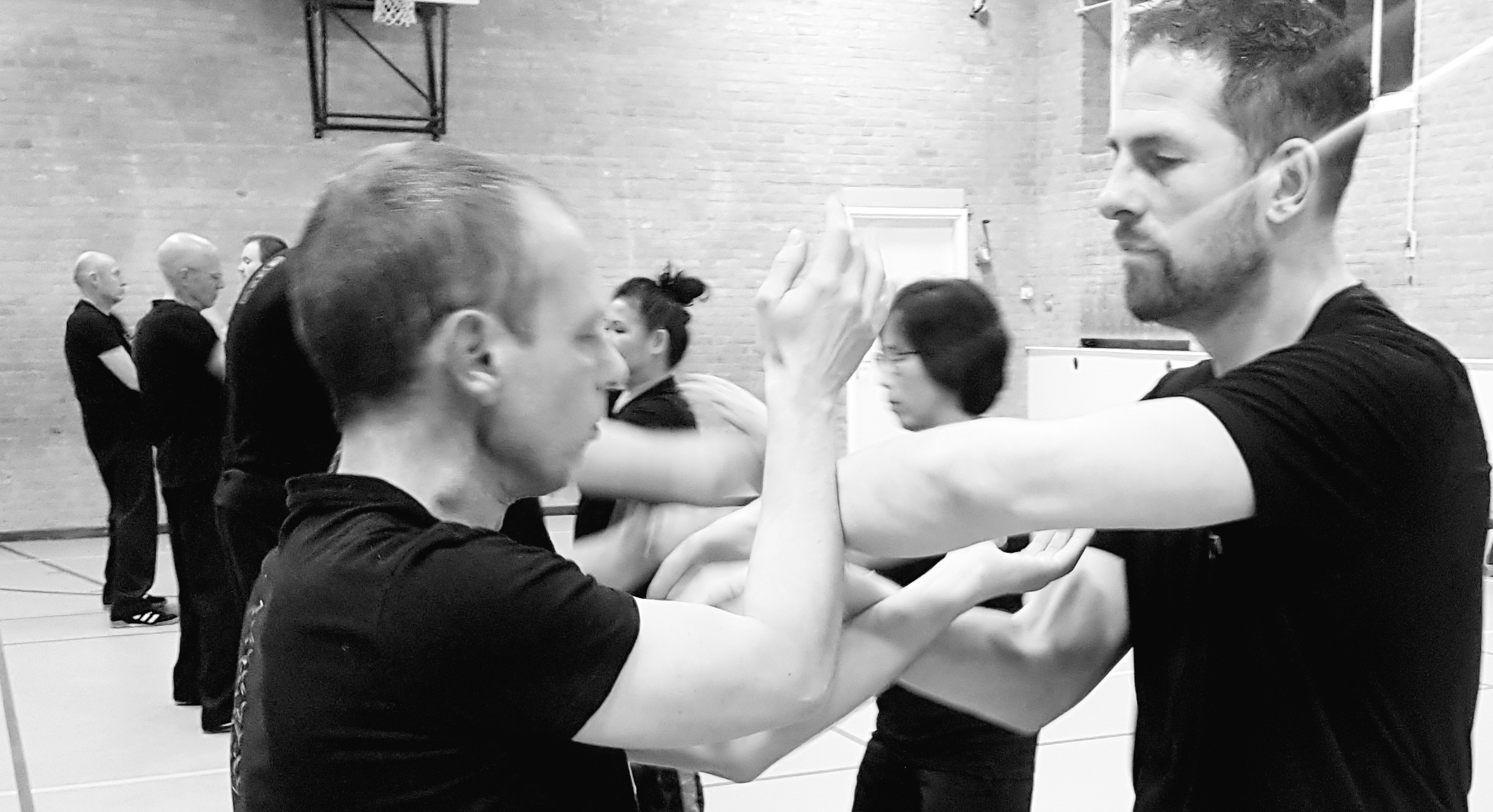 By Chi-sau training you train your main balance, momentum, timing and skill with the hands.
The moment you "can feel" what happens you have a great advantage over the "normal" look first and then do something.
You can be just slightly more responsive then the opponent.
The chi sau is an exclusive training method in the Ving Tsun system which none of the traditional martial arts use.
The "tan-sau", the "fook-sau" and the "bong-sau" forms the 3 basic techniques in chi-sau.
Bong Lap Sau Sau, also an exercise to develop your feelings.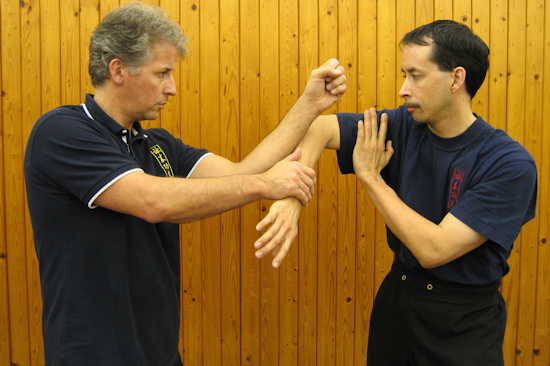 At The Academy you can practice
JUN FAN JEET KUNE DO & VING TSUN KUNG FU
Trial lesson, you're always welcome
Training in a relax atmosphere
Discover which martial art suits you the best
Defend yourself effectively in a few weeks
For girls, man, young and old
Practice one or both Martial Arts
Both Martial Arts complement each other

Jun Fan
Jeet Kune Do & Ving Tsun Kung Fu
James:
+31618798995
George:
+31683082363
Mail for info:
info@theacademy.center

Jun Fan
Jeet Kune Do
Corne:
+31648186028
Mail for info:
Corne

Jun Fan
Jeet Kune Do
Koos:
+447375782635
Mail for info:
Koos
The name, likeness, image, domain names, designs, and trademarks of, or associated with, Bruce Lee©
are owned by ©Bruce Lee Enterprises, LLC. All Rights Reserved