On January 10-11, 1996, a select group of 19 individuals (the majority of whom trained directly with Bruce Lee, as well as several high-level second-generation students of Dan Inosanto, and Ted Wong) gathered for a two-day summit to discuss the preservation and perpetuation of Bruce Lee's art and science known as Jeet Kune Do.
It was decided that the organization would be set up as a non-profit organization established for the purpose of preserving and perpetuating all facets of Lee's art. Furthermore, it was decided by the individuals in attendance that the official name of the group would be the "Jun Fan Jeet Kune Do Nucelus." The word "Nucleus" was chosen to describe this "core" group, because it is a term Lee often used in describing the "totality" of combat or the "circle with no circumference."
The people in attendance at the inaugural meeting were:
Linda Lee Cadwell
Shannon Lee
Taky Kimura
Dan Inosanto
Allen Joe
George Lee
Greglon Lee
Ted Wong
Daniel Lee
Richard Bustillo
Larry Hartsell
Herb Jackson
Bob Bremer
Pete Jacobs
Tim Tackett
Chris Kent
Andy Kimura
Tommy Gong
John Little
Jerry Poteet (invited but did not attend)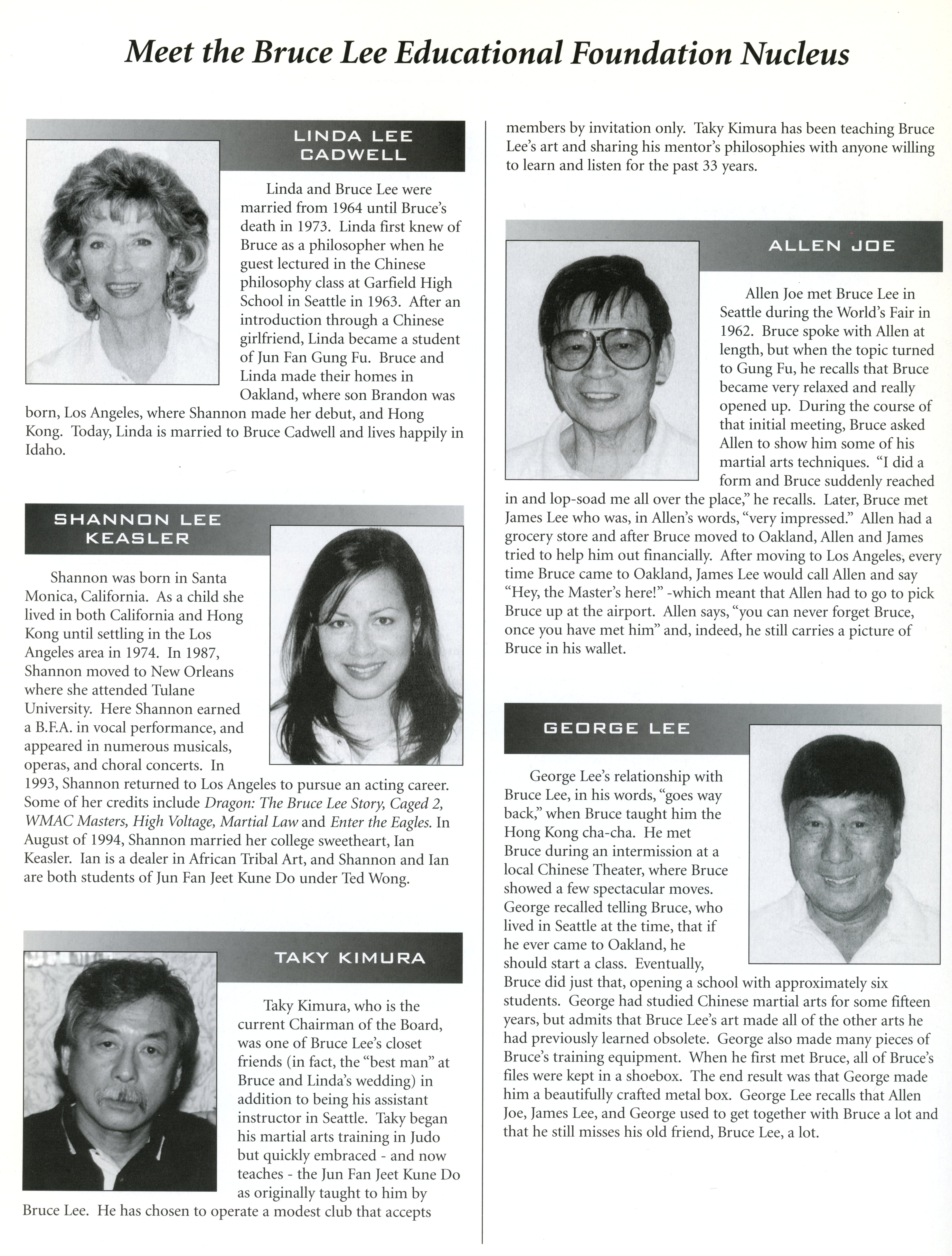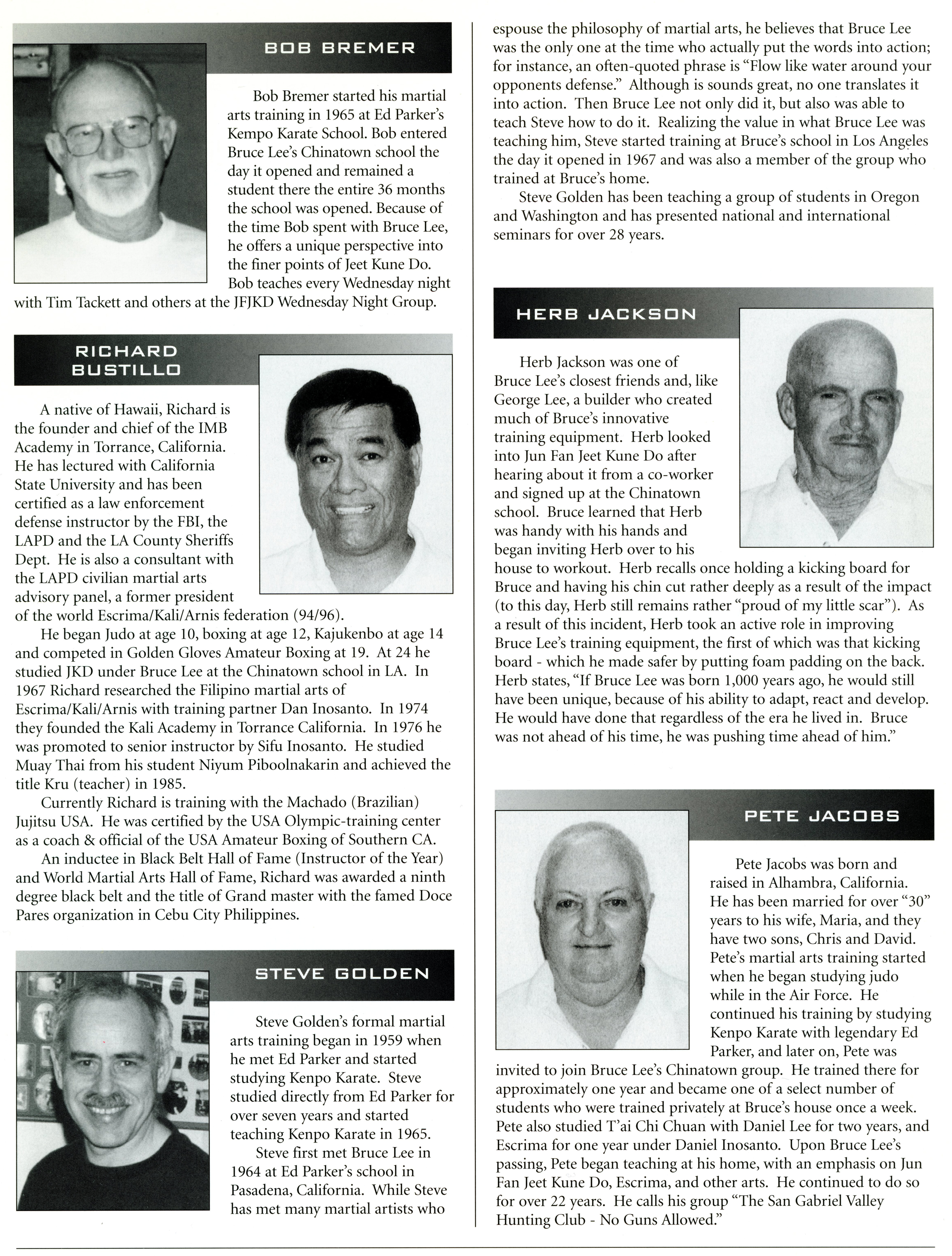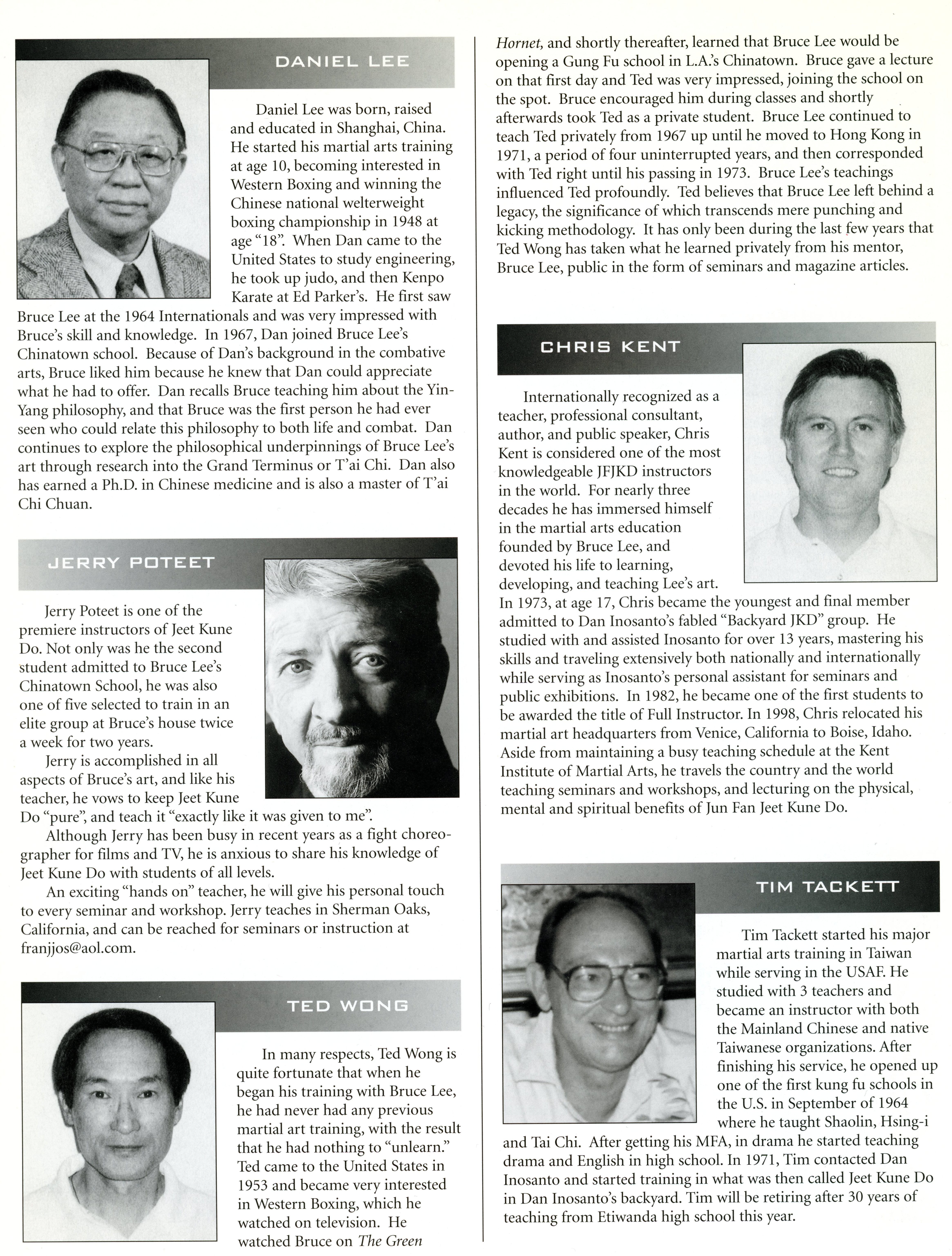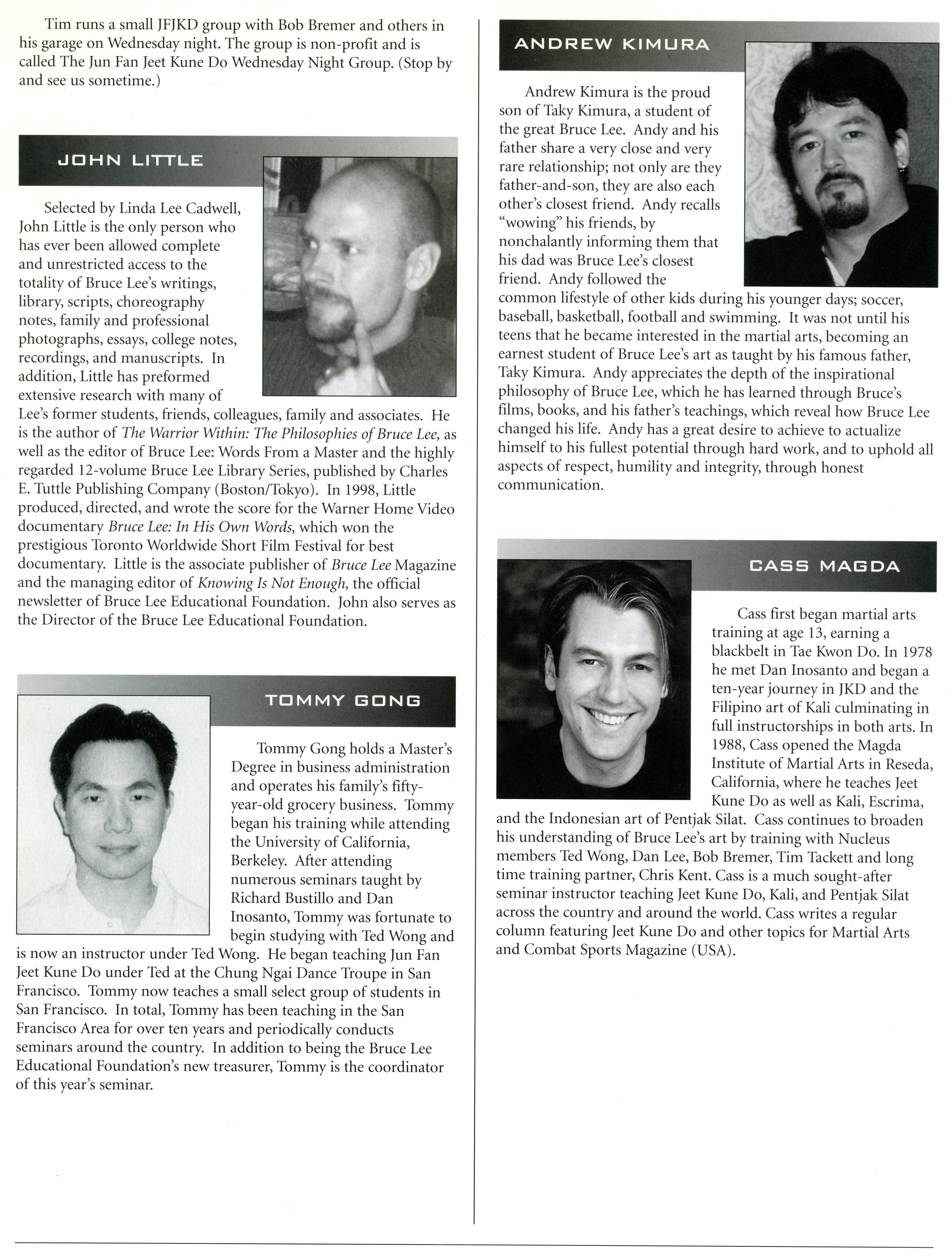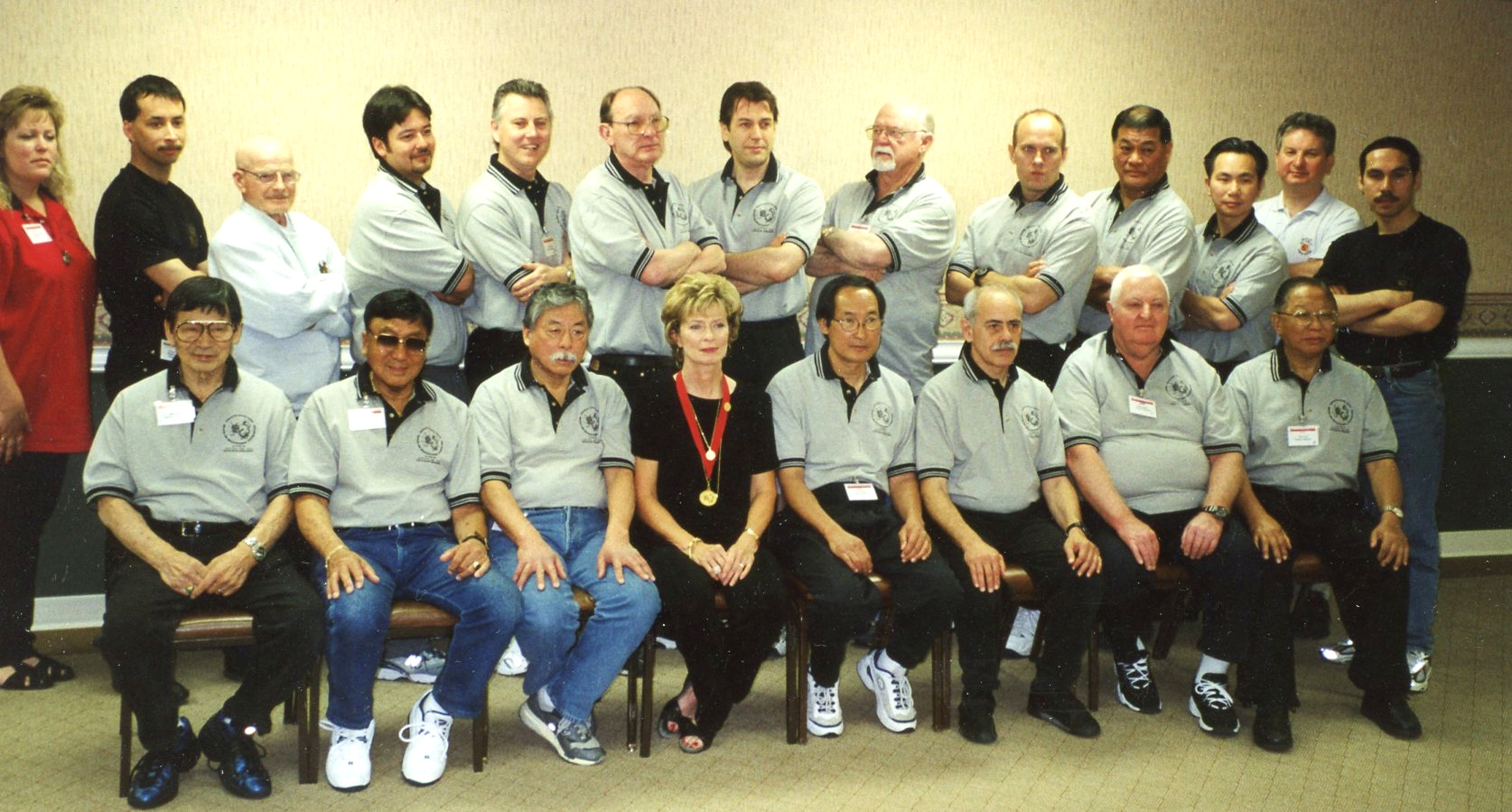 Together with the Nucleus in Las Vegas 2000
Anouncement Bruce Lee Foundation Seminar in Netherlands 2001!
At The Academy you can practice
JUN FAN JEET KUNE DO & VING TSUN KUNG FU
Trial lesson, you're always welcome
Training in a relax atmosphere
Discover which martial art suits you the best
Defend yourself effectively in a few weeks
For girls, man, young and old
Practice one or both Martial Arts
Both Martial Arts complement each other

Jun Fan
Jeet Kune Do & Ving Tsun Kung Fu
James:
+31618798995
George:
+31683082363
Mail for info:
info@theacademy.center

Jun Fan
Jeet Kune Do
Corne:
+31648186028
Mail for info:
Corne

Jun Fan
Jeet Kune Do
Koos:
+447375782635
Mail for info:
Koos
The name, likeness, image, domain names, designs, and trademarks of, or associated with, Bruce Lee©
are owned by ©Bruce Lee Enterprises, LLC. All Rights Reserved