Ted Wong
Slechts twee mensen ter wereld hebben onder Bruce Lee de status van leraar in het Jeet Kune Do bereikt: Dan Inosanto en Ted Wong. Hoewel het Inosanto was die werd opgeleid door Bruce Lee om Jeet Kune Do lessen te geven in de Chinatown school te Los Angeles, was het Ted Wong die door Bruce werd uitgekozen om thuis zijn sparringspartner te zijn.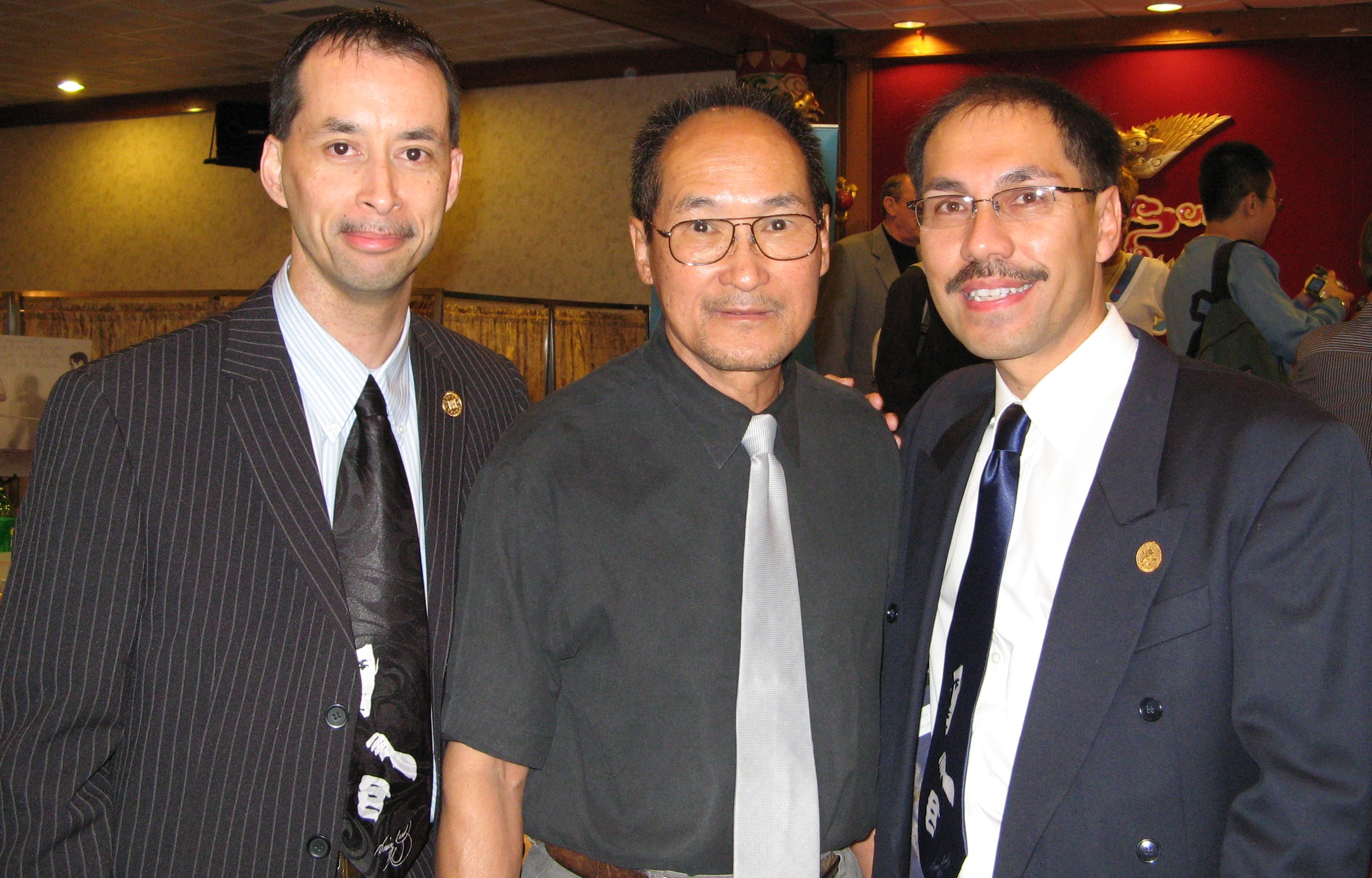 Het Jeet Kune Do zoals Inosanto dat momenteel verspreid is erg verschillend van het Jeet Kune Do zoals Wong dat doceert. Inosanto heeft het Jeet Kune Do sterk uitgebreid met technieken uit andere vechtkunsten en heeft een "Concept Methode" ontwikkeld, waarin ruime aandacht wordt gegeven aan technieken en principes uit onder andere Kali, Pencak Silat, Muay Thai en Savate.
In tegenstelling tot de "Concept Methode" heeft Wong daarentegen aan de originele gedachten en ideeën van Bruce Lee betreffende het Jeet Kune Do vastgehouden.
Hij woonde praktisch bij Bruce Lee in huis en stelde Bruce hierdoor in de gelegenheid om met talloze technieken te experimenteren. Veel innovaties die Bruce Lee gebruikte voor het Jeet Kune Do kwamen direct voort uit de trainingssessies met Wong.
Wie Ted Wong bezig zag op een seminar snapte direct waarom juist hij werd gekozen als sparringpartner door Bruce Lee: ze hadden ongeveer dezelfde lengte, hetzelfde gewicht, waren even lenig en spraken dezelfde taal (Chinees). Het was niet altijd even gemakkelijk om de trainingspartner van Bruce Lee te zijn.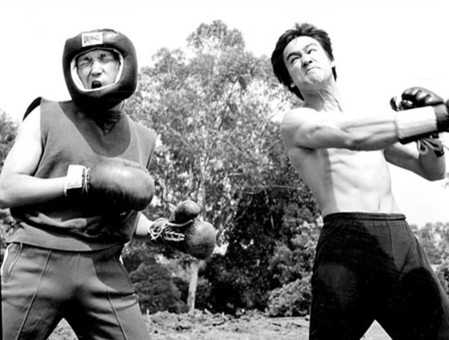 Wong sparde met Lee op het moment dat Lee op de top van zijn fysieke kunnen zat. Ook het vasthouden van handdoelen en het tegenhouden van de stootzak leverden steevast blauwe plekken en kneuzingen op!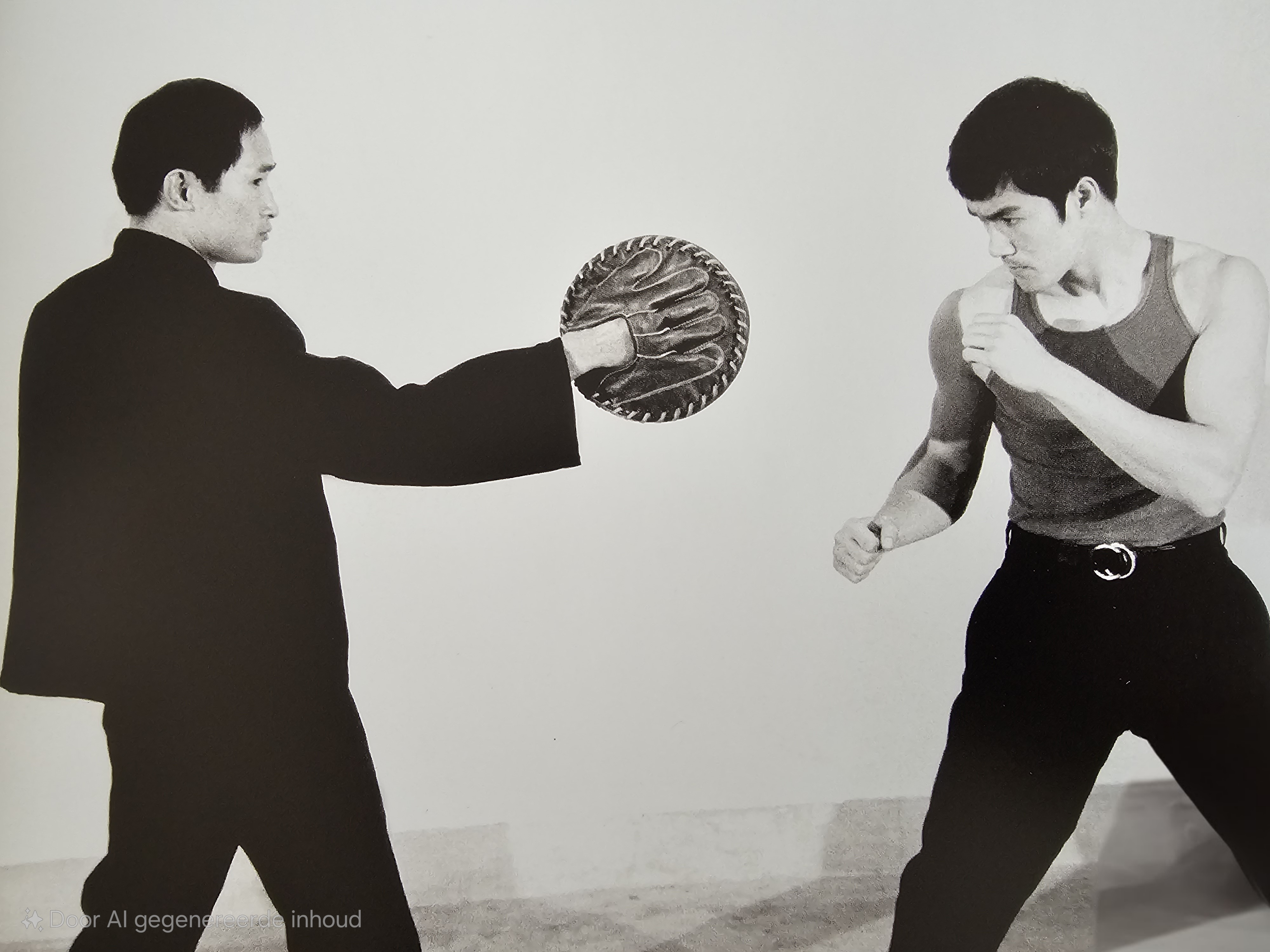 Ted Wong heeft altijd geprobeerd het originele Jeet Kune Do te behouden en betreurde het dat vandaag de dag veel mensen door de "Concept Methode" niet meer kunnen zien wat origineel door Bruce Lee werd ontwikkeld en wat er later is bijgekomen.
SIMPEL
Ted Wong benadrukte altijd dat een belangrijk kenmerk van het Jeet Kune Do is dat er niet constant nieuwe elementen aan worden toegevoegd, maar dat juist alle overbodige elementen worden geëlimineerd, om zo te komen tot de essentie van vechtkunst!
Oftewel: minder is beter! Simplicity!
Quote Bruce Lee:
"It is not daily increase but daily decrease; hack away the unessential".
STORIES OF TED WONG
BY KRINA WONG (Ted's wife)
Ted and his sister were born in Hong Kong, to the proud parents of Poi and Wei Wong . His father a native Californian, and graduate from Cal Berkeley school of Engineering. His mother a home coming queen from the prestigious University of Chong-Sun in Canton, China.
In 1953, his family moved back to San Francisco, California, where they stayed with his Auntie Betsy Wong Lau. Uncle Lau owned the Chinese newspaper publication. Ted got a part time job in that company, worked as a filing clerk. His job was to file back the metal type punch; Chinese characters that writers pulled out from the slots, to print the writing for the printing press. That job trained him be a patient man; to worked alone in any place and on any task
A year or so later, his father employed by the US Navy as a civil engineer; moved the family down at San Diego, California. Ted attended high school and college there until he was drafted into the army. Soon after, he was stationed in Germany. During his two and half years stationed in the army; he somehow was able to buy a car, as only officers could. With that little VW, he toured Europe with friends whenever vacation time allowed, countries like Austria, Spain, Switzerland, Belgium, etc. After his discharged from the army, he shipped the little car back to the USA. He drove from New York to San Francisco in three days to visit his Auntie Betsy and Uncle Lau before he returned home in San Diego. The little car took him to school; took him to work, took him sky diving, took Krina out on a date; took Krina to his Chinatown JKD school where he taught Krina a few JKD moves; and later took his children to school.
The family lived on the second floor of a Chinatown apartment in Los Angeles. Bruce and Linda visited Ted every time they came back from Hong Kong. One time, Bruce came by himself and the two did a little work out on the balcony, the building shook. Next thing they knew, the neighbor knocked on the door and inquired what's happening. They laughed so hard. When Ted's children turned school age, Ted moved the family out of Chinatown. Herb Jackson helped Ted put up the steel structure in his back yard to hang punching bags. They worked out of ten in the 1970s and 1980s. He taught a student here and there, and a few of workshops.
When you think life is going the way you wanted, it throws you a curve ball. During that period, Ted's work place had sold, merged and then closed down. He had a choice of moving with the company to another state or retired. Ted chose retirement. He began to teach Martial Arts-JKD. Ted was a kind and generous soul. Since his retirement, he had more time to teach JKD. His fees were barely enough to cover his traveling expenses. A humble, generous, and honest man; some may say to the point of being taken advantage of. One funny story: this guy gave him a check after the workshop. He tried to cash it the next day, the check bounced. He tried again the next week, insufficient funds. The next week again, insufficient funds ... The fifth week, he cashed the check. He was so happy, as soon as he got home and yelled out, "I got it!"
Sometimes, private lessons, turned into free lessons because the person said, 'I am poor'. It wasn't about the money, he was happy to teach. People wanted to learn JKD and Ted had the love for teaching it. He saw the JKD teaching out there was wrong. He saw the meaning was being lost if he's not correcting it. His passion for the art later turned into his mission. He traveled all over the world to teach JKD as his teacher, Bruce Lee, had taught him. Ted wanted to show the younger generation the right way of doing JKD. Jeet Kune Do enriched his life. His mission was for the preservation of the art. It enabled him traveled al! over the globe to share his knowledge and experiences and to teach JKD the right way.
He was happy to see some of his students catch on, not only the fighting techniques, but also other aspects of the JKD teaching like: developing good moral standard, ethical conducts, honest, integrity, and respect for ethers. Thank you for supporting him through the years, on which, make it possible for him to perpetuate Jeet Kune Do as he had learned from his SiFu Bruce Lee. Let his teachings continue to flourish onto the future. His spirit lives on.
"TED, MISSION ACCOMPLISHED'!!" - Krina
Ted Wong 1937 - 2010